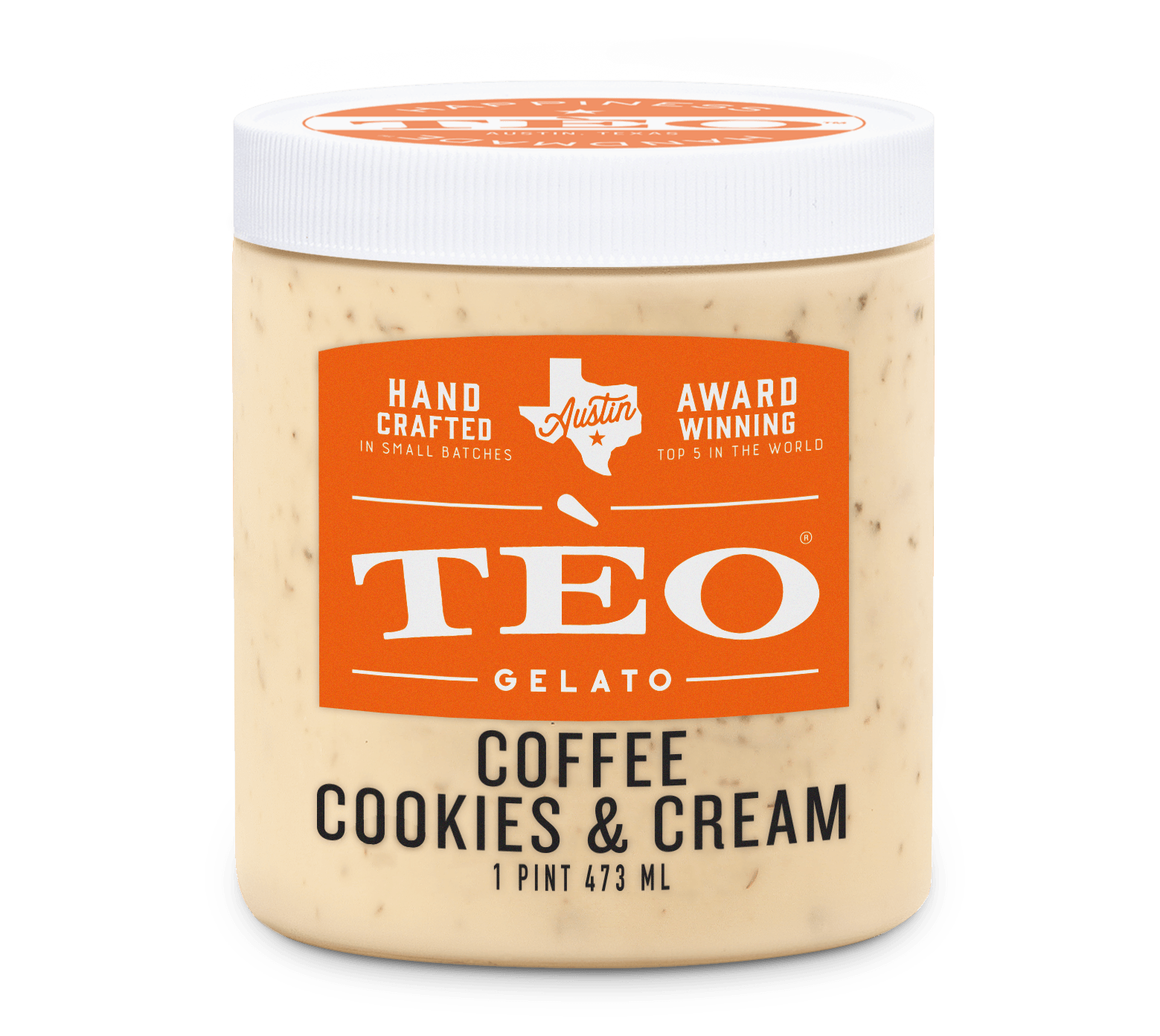 Coffee Cookies & Cream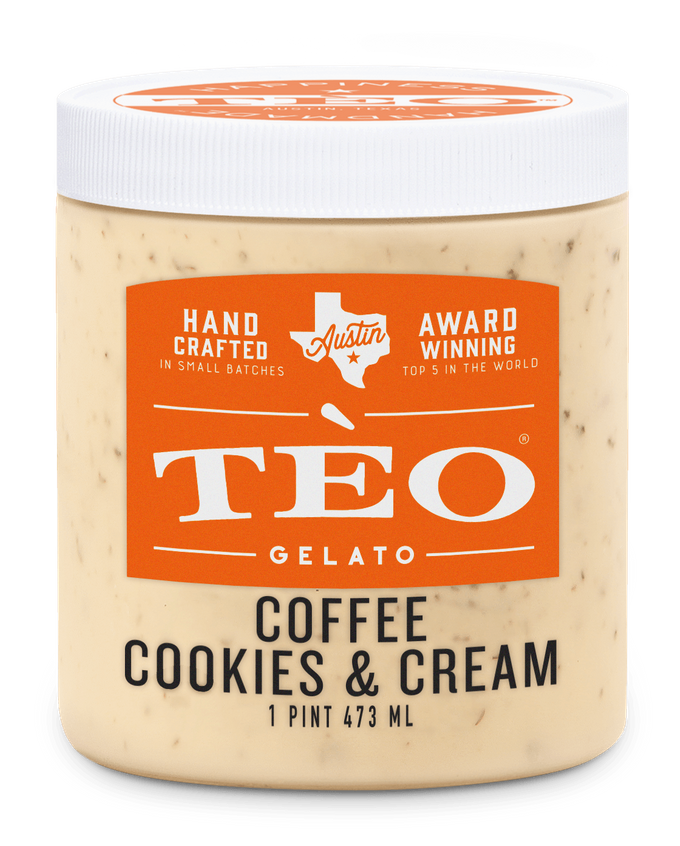 BECAUSE THE ONLY THING BETTER THAN COOKIES ARE COOKIES AND CAFFEINE.
We've taken Cookies and Cream and made it a little more grown up with our Coffee Cookies & Cream. Using coffee beans from a Texas coffee roaster and pairing it with everyone's favorite sandwich cookie takes this flavor to a whole other level. Because if there's one thing Austinites and all Texans love, it's something sweet with a little kick. It's those perfect combinations that you can count on from our gelato maestro, Matthew Lee, who blends his Italian training with an innovative palate.